"It may never be forgiven, but that's is just too bad. I need to leave but I am not free of the world. "                                                                                                                                 – Benjamin (Sunspring)
Deep, right? Well, the lines are from Sunspring, a science fiction movie. So, what's so special about it you may ask? The answer is that the screenplay was written by not a human but an Intelligent System, that likes to call himself Benjamin. And by the way, Benjamin also composes songs!
AI is even being used to teach children. Will, a digital teacher was introduced in New Zealand.AI is enhancing day by day at a tremendous rate but are we preparing for the future of Artificial Intelligence?
Not only that today AxonVR brings realistic tough sensations to virtual reality, that is, now it is possible to feel the texture, shape, vibrations, motions, and temperature of virtual objects in your hand (source: IEEE Spectrum ). That sounds like great news for all the gamers out there.
Here's something even more interesting, for those annoying moments when you are getting bored but don't feel like doing anything – Quick, Draw! By google. An intelligent system takes a guess at what you are trying to draw. Or maybe you are more of a music sort of person, if that's the case, Google has you covered. Semi-Conductor is just the platform for you, where you can conduct your own orchestra by just moving your arms or you could check out AI Duet, again by googling it is a piano that responds to you.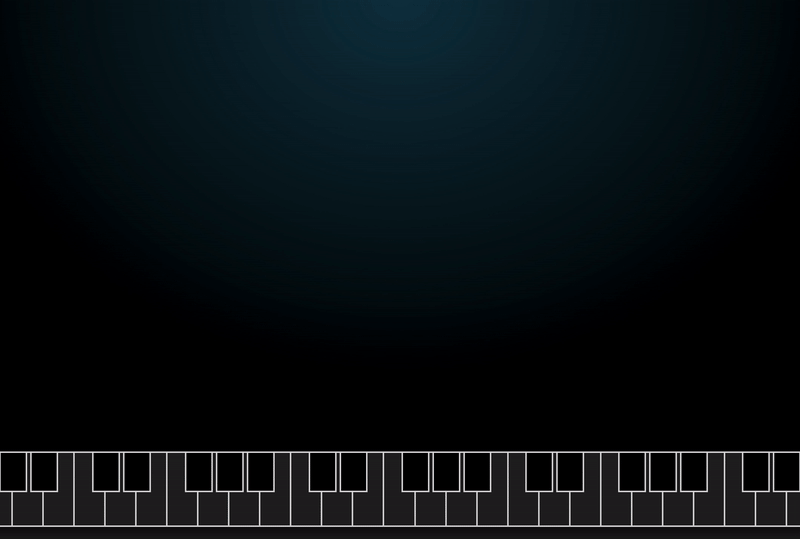 Human brain indeed is one of the most powerful learning tools on the planet and we aim at creating machines that can mimic human/natural; in the hope that we can release the most amazing thing in this universe, intelligence. Today the world is hot and heavy over the mystifying and perplexing realm of artificial intelligence. Why do you ask? Let us explore further in this article.
Let us suppose that we want our machine to classify a flower like a rose or a jasmine. Here are two things we could do: First, we could program the machine using conditions that okay if the flower is small, it could be jasmine then check other conditions like its color, number of petals et cetera and based on the results we could classify it as the team rose or team jasmine. The second and more efficient method is that we could build a model, show it different pictures of roses and jasmines and let it decide on its own for a random flower if it is a rose or jasmine. With the advancement in technology, billions of people living in the world today generate over 2.5 quintillions of data every day, that accounts to 1.7MB every second and to process such mammoth volumes of data we need artificial intelligence and that's one of the major reasons behind developing AI. Artificial intelligence and deep learning expert Andrew Ng described artificial intelligence as the new electricity. He has introduced many courses for new generations for preparing for the future of Artificial Intelligence. Just as the advent electricity revolutionized our lives and industries similarly the emergence of AI is certain to bring forth the fourth industrial revolution that is going to change our lives drastically.
Now before we dive deeper into how to prepare for a future in Artificial Intelligence, I have a question, Can you guess when was the first time that AI came into the picture or who was the first AI scientist? And no it's not Allen Turing or John McCarthy. It was in fact in 1275(according to Wikipedia) that Ramon Lull, Spanish theologian invented the Ars Magna, a tool for combining concepts mechanically, based on an Arabic astrological tool, the Zairja.
Timeline showing the evolution of AI
But have you ever wondered what effects this exponential growth in artificial intelligence is going to have on the evolution process of humans? What our future is going to look like? Will machines rule over humans? Or are machines and humans interdependent as in one cannot survive without the other? So our relationship is a symbiotic one or a competition-predation one or of commensalism sort?
Just like smartphones, AI to has become an integral part of our lives.
AI-based technologies are being used to help humans benefit from significant improvements and increased efficiency in nearly every area of life. For instance, our mails being classified as spam or social, etc, Word suggestion and sentence prediction by the use of Natural Language Processing, Recommendation systems, Google Lens, speech and facial recognition, chatbots; you name it.
Another benefit of AI is that it allows machines and robots to perform tasks that humans consider to be difficult, boring, or dangerous. In turn, this will enable humankind to do things that were once thought impossible.
However, one limitation to Artificial Intelligence is that machines will also be able to perform many tasks that currently require a human touch.
Preparing for the future of artificial intelligence:
Nonetheless, Artificial Intelligence is impacting almost every industry today. Whether you simply want to improve your skillset and make yourself more worthy or you wish to bring a change in the world, AI is your one-stop solution. How? Let's explore some of the sections radically influenced by the evolution of AI:
Finance:
Better customer services are being provided with the help of chatbots.

According to a report from Accenture, 76 percent of bankers believe that by the year 2020, most financial institutions will have an AI interface as their primary point of engagement with customers.

Investment services can be made more reliable using bot advisors as they are less prone to make human errors.

A machine learning program called COIN (Contract Intelligence )has been introduced that reviews and interprets commercial loan agreements in just seconds, performing the kinds of analyses that would take a team of lawyers hundreds of hours to complete. As large banks begin to use this kind of technology, they save countless hours and millions of bucks each year.

Also, AI-powered security systems can identify potential illegal access points to a company's database.
Travel Industry :
Self-Driving cars, Check-ins through facial recognition, booking hotels by voice command(Alexa, Siri, etc), Goole Translator.
Health Care :
IBM's Watson analyzed 1,000 cancer diagnoses and in 99 percent of the cases, the treatment plans recommended by Watson matched those suggested by the oncologists.

Another AI tool created by DeepMind was trained on 1million eye scans to detect the early onset of eye disease.

AIcure.com created an at-home AI assistant for medical tracking.

According to Accenture Consulting's report,

Artificial Intelligence: Health Care's New Nervous System

, here are the top AI applications that will soon be available:

Robot-Assisted Surgery ($40 billion industry)

Virtual Nursing Assistants ($20 billion industry)

Administrative Workflow Assistance ($18 billion industry)

Smart wearables that constantly monitor our health.
Transportation :
Hyperloop

Self-driving cars and self-flying aircraft.

High-speed tunnel networks:

 This one may sound straight out of Harry Potter movies, the Boring Company aims to ease traffic congestion in large cities by using a series of tunnels underground, reachable by an elevator-type system and a moving platform that can transport traditional cars much faster than they could travel on their own.
Retail Industry :
Amazon's Go Glossary Store where you don't need to queue up for billing and payment stuff. You can just walk out of the store with your purchase and the amount will be automatically deducted from your wallet.
As per McKinsey & Company, the macroeconomic impact of using intelligent robots in the retail industry are:
 

20 percent stock reduction by using deep learning to predict

e-commerce purchases.

 2 million fewer product returns per year.

 30 percent reduction of stocking time by using autonomous

vehicles in warehouses.

50 percent improvement in assortment efficiency.

4-6 percent sales increase using geospatial modeling to

improve micro-market attractiveness.

30 percent of online sales increases from the use of dynamic

pricing and personalization.
Education :
Personalized learning Platforms

customized to the previous knowledge and skills of each student.
         Personalized AI tutors.
Agriculture :
Autonomous tractors and vertical drones.

AI-powered vertical farms: vertical farms are temperature-controlled environments where crops are grown.
And many more ranging from marketing to journalism to influencing political outcomes.
Now if AI has such deep-rooted impact on our industries, how is it going to affect the job market? The first thought that comes to our mind when thinking about how AI will is going to affect the job sector is how many jobs will be lost to automation and robotics. A report entitled A Future That Works: Automation, Employment, and Productivity, based on a study by the McKinsey Global Institute, predicts that nearly half of our work tasks will be performed by some form of the robot by the year 2055. Another study claims that 400 and 800 million workers could be jobless by the year 2030. Now to tackle this, the government should create retraining programs, in addition to coming up with ways to help ease the financial burden so many will suffer due to losing their jobs. For example, governments could help by implementing supplemental income programs, such as basic universal income and individuals should learn new skills so that they can take on a new field of work.
Jobs: Preparing for the future of Artificial Intelligenc
Now that's about what would happen in the future but what about those sections that are to be automated in immediate years? What are those jobs? Dr. Kai-Fu Lee is the founder of Sinovation Ventures, has come up with a formula to predict it, he says " every job that takes less than 5 seconds of thinking will be replaced by robots". Martin Ford, the author of Rise of the Robots, also highlights the fact that the kinds of tasks that are routine and repetitive will be the first to be assigned to robots. With the advent of self-driving vehicles, a large mass of taxi service providers will be left jobless. However, not only this, even white-collar jobs like jobs that require analysis of data and trends will also be among the first to be given to robots. This includes jobs in the healthcare and financial industries. There are already examples of white-collar jobs being lost to robotic technologies. In the financial field, the American investment bank Goldman Sachs Group, which once employed 600 traders in its New York office, now has the same tasks being performed by only two human traders and an array of AI tools.
Seems like automation has its roots spread in almost every field. Nevertheless, there are some streams that would be tough for even the AI to replace. Considering them is important while preparing for the future of artificial intelligence: 
Jobs that Require Hands-on Manipulation like Oral Surgeons, makeup Artists, Firefighters, chiropractors to name a few.

Jobs that require creativity, for instance, graphic designers, choreographers, Art Directors

Jobs that require social perceptions like mental health worker, nurses, coaches, etc.

Jobs that don't involve large quantities of data

Jobs that are tough to learn by observation and last but not the least

Jobs that have minimal repetition.

According to John Koetsier, a journalist and tech analyst, the fields listed below are also more likely to be staffed primarily by human workers than delegated to automated services:
• Artificial Intelligence
• Augmented or Mixed Reality
• Virtual Reality
• Drones
• Robotics and Automation
• Genomics
• Brain-machine Interfaces
• Data Science
• Blockchain
• Internet of Things
• Nanotechnology and Swarm Intelligence
Quantum Computing

3D printing
In addition, a study by Forrester Research estimates that approximately 15 million new jobs will be created in the United States alone over the next 10 years as a direct result of AI and automation. It will also probably create a need for additional types of treatments for symptoms resulting from addictions to technological applications and devices. These symptoms might include a lack of interpersonal skills stemming from overuse of devices or virtual reality environments. Moreover, Manoj Saxena, the first general manager for IBM's Watson, puts it this way: "There are 1.3 billion global workers whose jobs will be dramatically enhanced and improved through AI." Thanks to AI the GDP of 12 developed countries would be doubled by the year 2035. It also concluded that there are three channels by which AI can lead to growth:
• Intelligent Automation: Because AI tools are capable of self-learning and can automate even complex physical tasks, they can lead to a greater level of efficiency in production.
• Labour Capital Automation: AI can help workers to focus on performing only the tasks they do best.
• Innovation Diffusion: AI has the potential to propel innovation forward
The most common AI-related jobs for the future could be :
Chatbot designing

AI digital marketer

AI business and public sector strategy consultant

Tech addiction counselor

AI journalists

AI attorneys

AI User Interface designers

AI marketing managers

AI entrepreneurs
To prepare for such an AI influences the future, what are the skills that one needs to develop :
People skills like self-awareness, social, emotional and interpersonal intelligence, empathy, cultural flexibility, etc

Business skills like creativity, problem-solving, adaptability to new technology, data analysis, sales and marketing, design mindset, large scale thinking, accounting, and money management.

Technical skills related to AI and blockchain.

Coding: though there are several pre-defined modules (Watson Technologies by IBM) and libraries available for implementation of AI to learn what actually is going on in the background is necessary for better understanding of the technology and for that having good programming skills is crucial.
AI might leave some people jobless but if they take upon themselves to learn any of the above-listed skills and with a little help from the government, Artificial Intelligence has set the course of the world towards a better tomorrow. This was all about preparing for the future of artificial intelligence. In the end, I would like to conclude the blog with a saying "Artificial Intelligence is the closest thing to a superpower that a person can poses."